Connor MacLean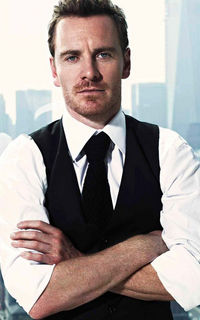 MESSAGES : 26
AVATAR : Michael Fassbender
CRÉDITS : .

★ COME TO YOU
OCCUPATION: Chirurgien de renommée mondiale en convalescence. Officiellement, il est consultant pour les hôpitaux d'Edimbourg.
DISPONIBILITÉ:





(1/1)


CONTACT LIST:

Sujet: Re: — RECHERCHE DE LIEN Lun 30 Oct - 6:26

---

Je remonte ceci qui est toujours d'actualité.  

@Connor MacLean a écrit:

Hello,
qui veut la jouer Highlander et rejoindre le clan MacLeod MacLean Connor est l'aîné de la famille. A la mort de son père, il deviendra le "chef" de clan. De nos jours, cela ne veut plus dire grand chose, et c'est surtout honorifique mais les MacLean sont toujours connus et respectés dans les Highlands de l'Ouest. Ils viennent d'une famille plutôt aisée mais les parents ont tenu à ce que leurs enfants aillent dans des écoles publiques et se trouvent des p'tits boulots pour connaître la valeur de l'argent. Je n'ai pas précisé combien ils étaient dans la fratrie, ni le sexe, donc si vous souhaitez la rejoindre, n'hésitez pas à me faire signe.

----------------------




you let her go

'Cause you only need the light when it's burning low. Only miss the sun when it starts to snow. Only know you've been high when you're feeling low. Only hate the road when you're missin' home. Only know you love her when you let her go.